The WWE confirmed that JinderMahal would face Brock Lesnar in the main event of Monday Night Raw at the Survivor Series. The top two champs are not fighting for unification but a title vs. title match which the fans have kicked against.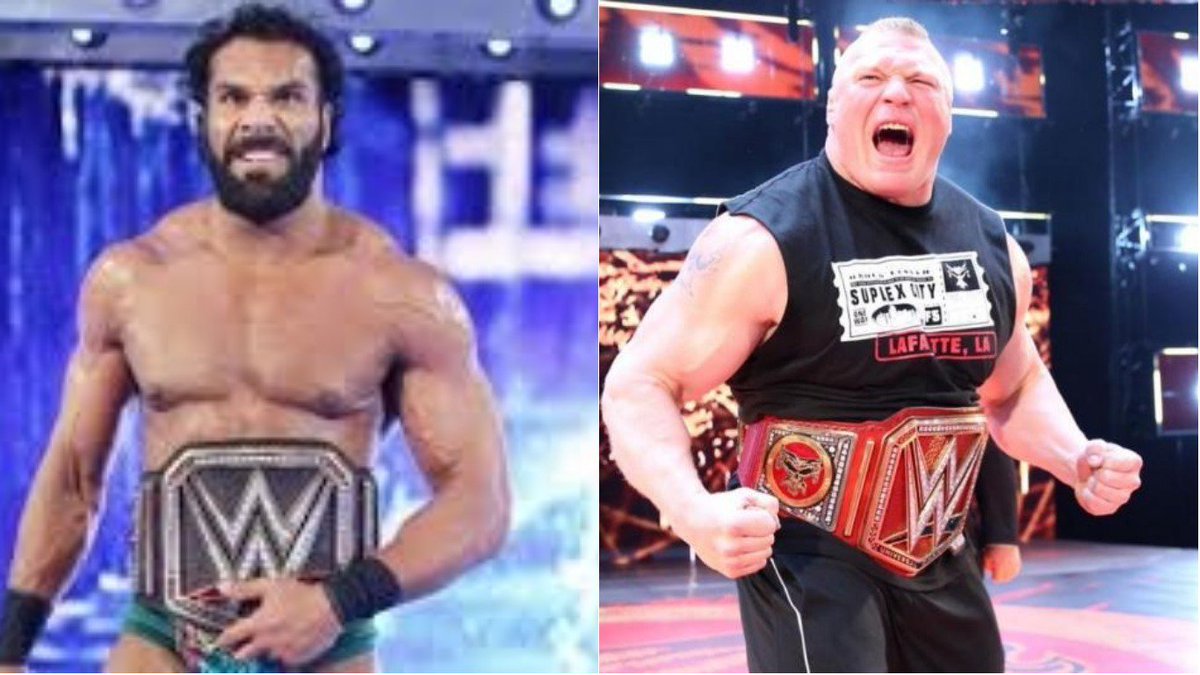 On Twitter, fans responded to polls against such a fight. 'The Modern Day Maharaja' Jinder – now taunted as Tinder – vs. 'The Beast' title vs. title match was just a big letdown for the series as fans expected way more.
The Pro Wrestling Magazine poll showed that over 80 percent of respondents were against the pairing. The WWE feels the match is a dream pairing but the fans feel the Universal champ taking on the WWE champ is still a letdown.
Roman Reigns vs. Dean Ambrose at SS 2015 was a major hit and the main event at SS 2016 saw Lesnar fight the returning Goldberg. While Lesnar is a marquee fighter, the fans do not see Mahal as such, hence the opposition.
Fans have been less interested – based on Google trends – since Mahal won the SmackDown event in May.
The fixture is even seen as an opportunity to market the Mahal brand in India and Asia, by a section of fans. With Lesnar fighting lesser each year, many wanted another marquee brand for an explosive fight. The blue brand have struggled under Mahal's reign unlike Lesnar with the red brand, Raw. SmackDown events Battleground and Backlash suffered low attendances as Randy Orton and Shinsuke Nakamura fought Mahal.
All that was expected to endthere not it being extended to major pay-per-view like Survivor Series. SS is seen as being inferior to Wrestle Mania, so this direction is another fail from the fans' viewpoint.